BRIDE STREAMS - Gradation Logo BE - w / Seat Heater
A medical comfort seat for long drives.
STREAMS series is new flagship model of the BRIDE. This reclining bucket seat were designed with ergonomics in mind to provide a solid hold and maintain a comfortable driving position, reducing the burden on muscles and lumbar vertebrae when the car moves from side to side or jolts up and down due to road conditions.

Also, the seat material is made of either a high-class faux suede fabric that prevents slippage or PVC (polyvinyl chloride) that is resistant to dirt and liquid. The suede is available in 7 colors, and the PVC comes in Tough Leather Black, for a total of eight possible color variations, making it possible to match with a variety of car interiors.

STREAMS prevents fatigue and back pain, making it a medical comfort model reclining bucket seat that is perfect for taking long drives in comfort.
Ideal for tight car interior such as compact car:
By limiting the width of the shoulder part to 495 mm, you can install even compact cars which cannot easily select sports seats due to limitation of space inside the car.
Seat heater installation models can also be selected:
All models of STREAMS can be equipped with seat heater mounted models with built-in heater on the back and seat. Unlike the air conditioner that uses the heat of the engine, the seat heater will warm up immediately even in cold winter. By using it together with the air conditioner, since it warms the body directly from the back and the seating surface, not only will the body warm from the core in a short time, but drying inside the car can be reduced. Easy connection (only for 12V cars) to install in the cigar socket is installed, so you can maintain your favorite temperature with 2 stages of temperature control, so it is also ideal for open cars.

The seat heater unit is not sold separately or post-installation.
Multiple seat heaters cannot be used at the same time.
STREAMS Dimensions: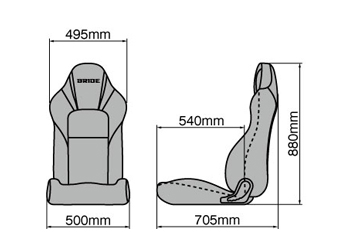 New design pursuing ergonomics
Although the STREAMS series has a relatively flat bearing surface shape, it wraps around the driver's body moderately. By supporting the driver across the seat, it absorbs shaking and impact and reduces fatigue of the driver. This makes it less tiring even for long hours of driving.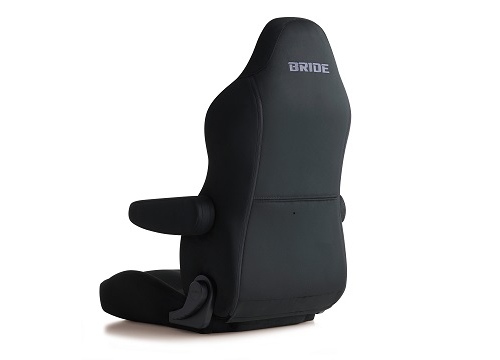 Supports the body, relaxes shock, assists driver's back pain prevention
The seat is designed to draw a natural S-shape when seated, this will absorb the load on the lumbar vertebrae. By reducing the burden on the lumbar vertebrae, it is also effective for back pain of the driver.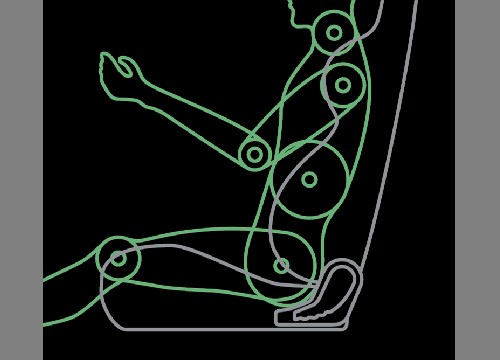 Can be installed in various models. Slim shoulder width
When installing a sports seat in a compact car, the shoulder part of the seat often interferes with the pillar. The STREAMS series is designed to be compact with a shoulder width of 490 mm, so it can be attached to various models.
Comfortable equipment such as rear pocket and seat heater
Because the STREAMS series seat has a back-pocket fitting A4 size, it is convenient to put in a little baggage. Also, even on cold weather you can choose comfortable seating heater equipped models with STREAMS, STREAMS CRUZ models, all colors.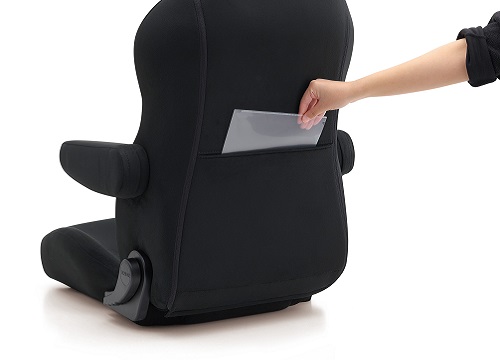 Please allow 8-10 weeks for the item to ship if not in stock.