Utilizing the LOWMAX system to enable the ultimate low driving position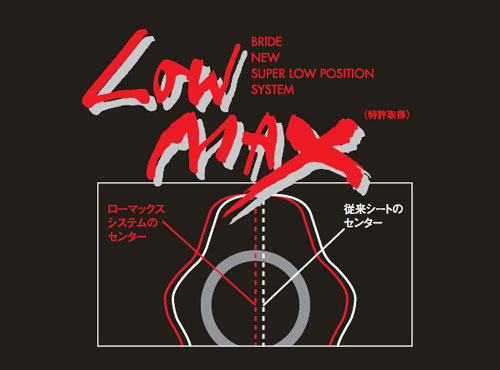 Because A.i.R. utilizes the LOMAX system, a patented technology of BRIDE, it enables low positions even when seat space is tight. Even if the center of the steering and seat become offset, the LOWMAX system allows you to zero the offset. (With some car models it may not be zeroed)
A characteristic stream design inspired by the flow of air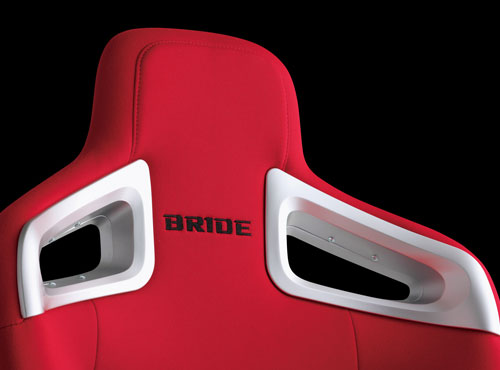 A.i.R. realizes extremely fine lines using a 3D design method. Especially the line from the belt hole onto the head rest required several prototypes before creating the final product. Designing for shell production requires a great deal of time and effort, but the intrepidness which is not found in traditional model designs is what makes the new genre full-bucket seat A.i.R. special.
Increased seat back rigidity through a semi-monocoque hip-side.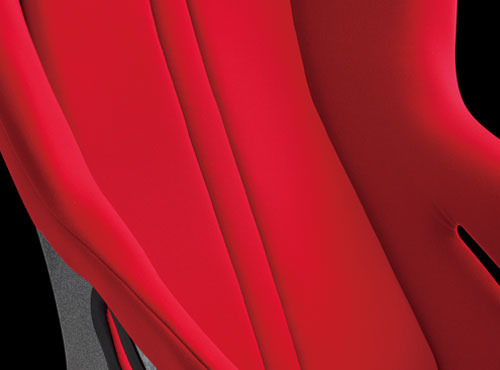 The shell of A.i.R.'s hip side part adopts a semi-monocoque structure. The increased shell rigidity of the seatback overall has increased the holding performance when driving. The increased rigidity around the lower back has also improved pedal operability with lateral Gs during high speed cornering.
Head clearance secured even for tall drivers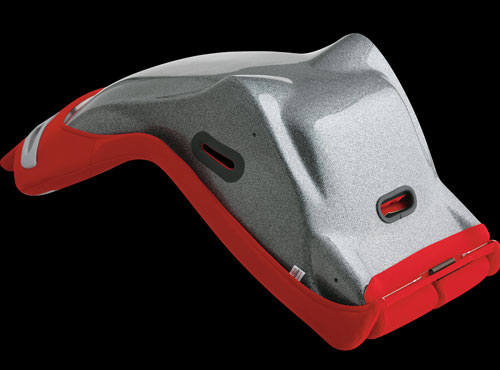 The A.i.R. seat surface is a large convex egg shape. Positioning the seat rail as if to insert this protrusion enables low positioning, ensuring enough head clearance even for tall drivers. This technology is BRIDE's patented "LOMAX System" technology which realizes a low position even with tight seat spaces.