SSR Wheels GTX03 (Black Graphite / Platinum Silver)
5 SPOKE LINE 〜LIGHT WEIGHT & HIGH RIGIDITY〜
Adopting a new spoke cross-section that makes use of the achievements and know-how gained from racing activities, both lightweight and high rigidity. In order to reduce the weight, the connection from the spoke to the rim was also reviewed, and as a result of scraping off the flesh, a sharp spoke design was born. The three-dimensional design is really sporty and aggressive.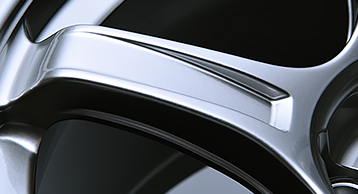 RIB PART:
Ribs that make the disc's concave feeling stand out more. It has a visual effect that makes slim spokes look sharper. Of course, it also plays an important role in increasing rigidity.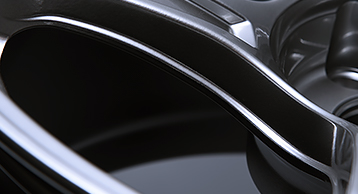 CENTER PART:
The center part is compatible with target models of each size, but by making it capless, the thickness is minimized and lightweight.
※The center cap can be purchased as an option.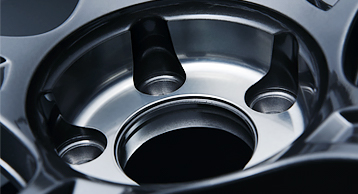 POLISH PART:
Add a special presence and individuality with an elegant shine. SPECIAL SETTING FOR MACHINED GRAPHITE GUN METAL + SMOKE CLEAR ONLY. Featuring a rim, a center part and a polished SSR logo.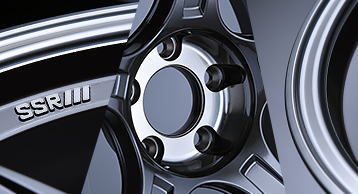 FACE DESIGN 〜CONCAVE FACE〜
GTX03 has four types of concave shapes with different depths. Designed with the optimal face line by the brake caliper and inset of the target vehicle.