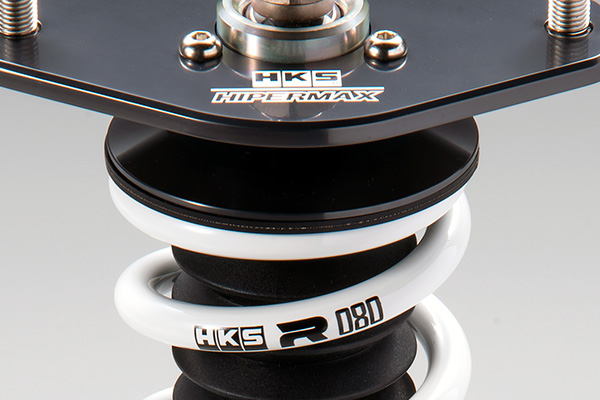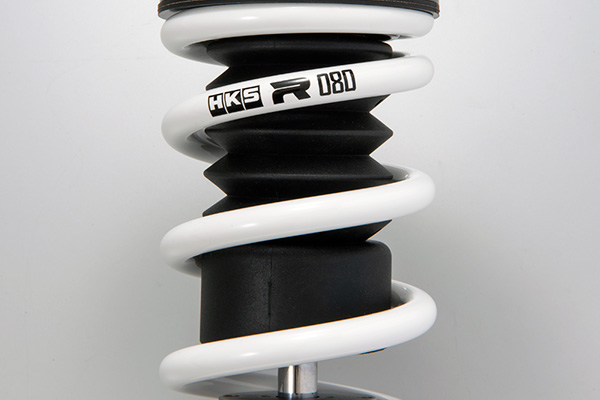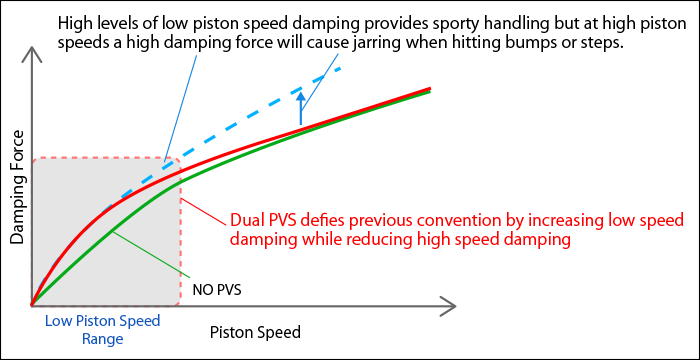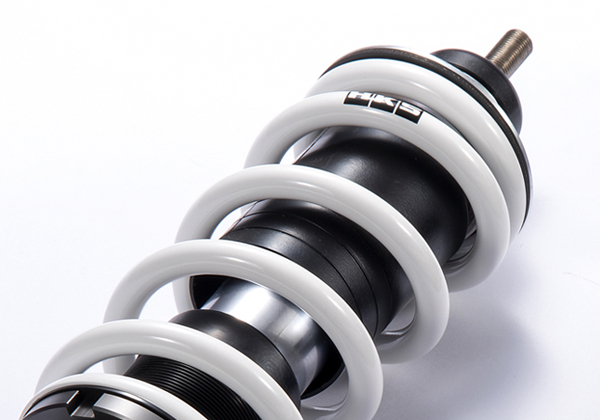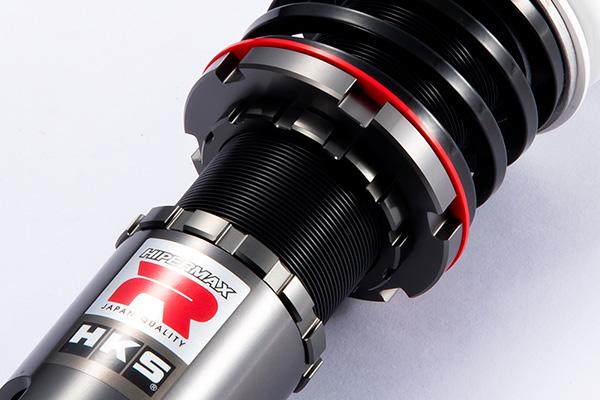 Special high-viscosity oil that is resistant to heat sagging has been developed. Damping starts up from a very low speed range, resulting in reliable handling, great damping and high stability.
Newly developed special spring for high-strength wire that is ideal for sports driving. Provides excellent response and smooth ride.
Retainer on top of spring is standard equipment. This eliminates side forces and lowers friction. Stability is improved by following changes in load.